Associates
Agri-Intel team
Various industry specialists are involved with Agri-Intel.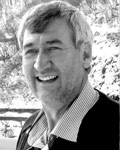 Kobus Hartman
Kobus Hartman is an acknowledged expert on crop protection and agrochemical use, as well as the market access risks related to use of chemicals in the production of food crops.
Kobus (B.Sc. Agric. (University of Stellenbosch), Pri.Sci.Nat.), has been involved in the agrochemical and food industry for 38 years; first as research and sales support agriculturist and later as Technical and Commercial Manager in the Cape for FBC. He joined the deciduous fruit exporter Unifruco in 1993 as Environmental Manager, where he played a leading role in establishing an Integrated Pest Management (IPM) approach in the South African deciduous fruit industry. From 1999, as Market Access Manager of Capespan, his focus moved to the development of systems and tools to manage risks related to food safety and agrochemical matters. In 2009 he returned to the agrochemical industry, as Business Development and Technical Manager at a leading agrochemical distributor in the Western Cape.
He is involved in workgroups and projects, both locally and internationally, on Maximum Residue Levels (MRLs) and other agrochemical issues, with the aim to establish responsible and sustainable crop protection strategies for fruit production.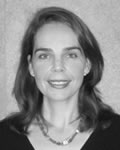 Sarah le Grange
Sarah le Grange is involved with Agri-Intel as an independent advisor on system functionality and compliance with user requirements.
She is an industry expert on standards for Good Agricultural Practices (GAP) and Good Manufacturing Practices (GMP) and was responsible for the development of the Integrated Crop Management Assessment System (ICMAS), an industry one-stop GAP and GMP assessment tool, at Capespan. She was also responsible for the development of the ABSi website, a tool to streamline communication between food suppliers and the market, and more recently for the development of the Agri-Intel website.  
Sarah holds the degrees M.Sc. Agric. in Horticulture,  B. Hon. Journalism (University of Stellenbosch) and B.Sc. CHS, B.Comp. Med. Phyt. (University of the Western Cape). She started her career in agriculture in 1994, as a journalist at and later editor of the industry magazine, Deciduous Fruit Grower. In 1997 she shifted her focus to more technical matters,  becoming involved in development of quality prediction systems for pome and stone fruit and table grapes at Capespan, and systems for the implementation of GAP and GMP practices in the industry.
Since leaving the employ of Capespan 2010, she has been working on various agrochemical-related projects in the fruit industry. She is presently a research and development manager for a leading international agro-chemical supplier.
Chana-Lee White
Chana-Lee is responsible for the maintenance of the content of the Agri-Intel agrochemical database. This involves the interpretation and capturing of relevant information contained in agrochemical labels as well as updating of changes to registration information.
She is also the main contact person responsible for ongoing communication with registration holders to ensure that Agri-Intel remains up to date with changes in registrations and to resolve queries regarding information contained in the labels. Chana-Lee holds the degrees BSc (Hons) in Microbiology (Rhodes University) and MSc in Plant Pathology (Stellenbosch University).
She started her career in agriculture as a research and technical support officer at a leading table grape grower-exporter, before joining Agri-Intel in January 2011.
Luigia Steyn
Luigia Steyn is responsible for the maintenance of the retailer pesticide requirements and MRL information of the website. She is the main point of contact for ongoing communication with MRL regulatory authorities as well as international retailers regarding pesticide requirements. She holds the degrees BSc Molecular and Cellular Biology and MSc in Genetics (Stellenbosch University).
In 2009 she joined the fresh produce industry as a technical assistant for a leading fruit exporter. She then proceeded to follow a career as a stone fruit breeder and geneticist for a few years, before her focus shifted to the agrochemical industry when she accepted a technical information management position at an agrochemical marketing company. In 2015 she relocated to the UK where she worked for a well renowned fruit importer and was responsible for the management of the due diligence and pesticide requirements of the company's supply and customer base. Luigia has since returned to South Africa as a full time independent service provider and technical consultant, focusing mainly on pesticide MRL regulations.
Dr. Gerhard Verdoorn
Gerhard oversees the Agri-Intel System with a link to the CropLife EXCO and promotes and markets Agri-Intel. He also engages between registration holders to contribute to the website.
Gerhard holds a PhD in synthetic organic chemistry with 25 years' experience in environmental toxicology and managing pesticide impacts on wildlife. He is a consultant for CropLife SA responsible for safety, health and environment with waste management, media liaison, compliance, coordinator of information resources and various other functions. Also technical advisor to the timber industry on Forest Stewardship Council Pesticide Policy compliance and independent advisor to the livestock industry on predation manager. Owner of the Griffon Poison Information Centre that manages emergency calls about human, wildlife and domestic animal poisoning and pesticide disasters.